RE: If you actually had the be ability to shrink someone or get shrink would you?
@thumbloverver2 1000% yes. If I could I would shrink myself. I've actually thought about this a lot and I've realised this fetish means so much to me that I would just have to! I'd say yes everytime!


I have an endless amount of fantasies of where I'd go/what I'd do, but at first I'd probably play it safe, stay hidden and watch from a distance. Once I've evaluated how I'm going to stay alive, I'm heading to spy on some naked men somewhere


Ideally, I'd like to shrink myself when no one is around because I feel like my friends would be over protective of me and wouldn't let me do what I wanted and therefore I wouldn't have the type of fun I really want…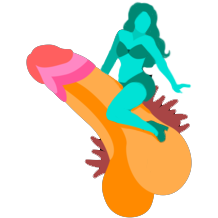 If I was to shrink myself with someone around, it would have to be someone I trusted. And I'd ask them to place me in a little box and send me in the mail to my giant master.
posted in Size Life Chat